Former Miss Universe Harnaaz visited Rishikesh to seek tips for success and revitalization through yoga in Arogyadham Retreat.
After touring the world, former Miss Universe Harnaaz Kaur Sandhu arrived at Tapovan in Rishikesh to rejuvenate herself. She spent four days in seclusion at Arogyadham, where she refreshed herself with yoga, meditation, and Ayurvedic medicine. Harnaaz returned to Mumbai.
Harnaaz Kaur is preparing for a new phase in her career after crowning R Bonnie Gabrielle of the United States of America as Miss Universe. Following her victory, Harnaaz Kaur traveled worldwide for a year, participating in various events. Then, she went to Tapovan to meet her mentor and motivator, Dr. Amrit Raj, to recover from her travel fatigue and renew her energy.
Harnaaz was accompanied by her mother, Ravinder Kaur. Dr. Amrit Raj said that Harnaaz participated in a retreat during her stay, waking up every morning during the Brahma Muhurta to meditate and practice yoga on the banks of the Ganges. She ate only Satvik food during this time. Harnaaz stated that she felt called by Mother Ganga, which is why she came to Rishikesh. After a long day in Rishikesh, she enjoyed a refreshing sleep in a peaceful environment.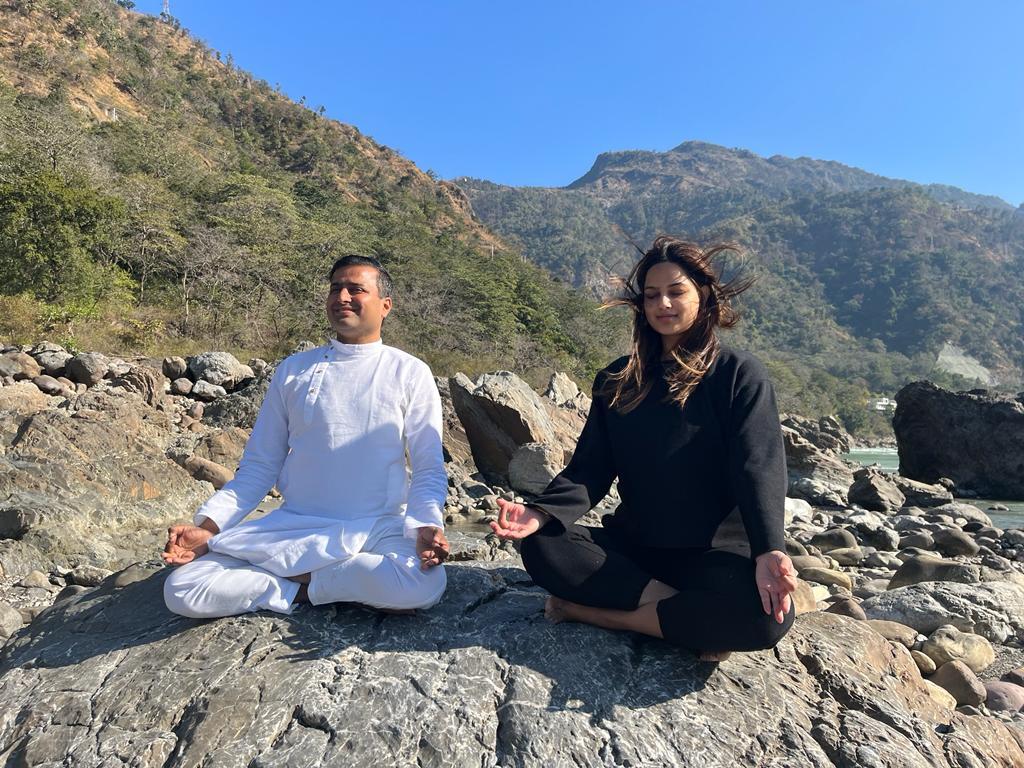 Dr. Amrit Raj commented that Harnaaz Kaur is a talented individual, even at a young age. Harnaaz will soon make her debut in Hollywood and Bollywood, starting a new phase in her career. In 2019, Dr. Amrit Raj provided Harnaaz with tips on yoga, diet, and daily routine during the Miss India competition in Mumbai. Although Harnaaz did not win that year, she later won the title of Miss Diva Universe in 2021. During this time, she received online sessions from Dr. Amrit Raj, who also provided online training during the Miss Universe contest.
Miss Universe Harnaaz Sandhu has visited Tirthanagri for a seven-day personal stay, seeking health benefits through spirituality, yoga, and Ayurveda. Her mother accompanied her on the trip. Miss Universe is also learning about maintaining physical and mental balance to achieve happiness and good health at a health resort in Tapovan. Yogi Dr. Amritraj of Arogya Dham is training her and guiding her through various forms of yoga on the banks of the Ganges for a week. Dr. Neelam Agarwal, the Ayurvedacharya of Dham, is teaching Miss Universe about keeping her mind and vital force calm. Dr. Agarwal also provided information about treating stomach-related issues with Ayurvedic medicine and tips for staying healthy by following a daily diet plan. Dr. Arjun Raj, Dr. Mitali Agarwal, Surbhi Agarwal, Dr. Rakesh Agarwal, and other healthcare professionals were also present. Yogi Dr. Amritraj, who runs Arogyadham Retreat in Tapovan, also taught Femina Miss World Manushi Chhillar yoga exercises.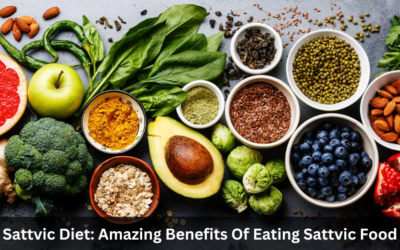 In the realm of Ayurveda, the Sattvic diet holds a significant place as a way to nourish both the...